NOTE: Since I don't have anything significant to add about the tragic Boston Marathon bombing case, and since that seems to be all you can find online the last few days, a brief diversion...
After work today I drove to the mall.
That's a sentence I thought I would never utter again. I'm too old to be a "mall shopper," and malls aren't what they used to be. But I had a specific purchase in mind, and the mall was the best place to find it.
I wanted to buy a new Kansas City Royals cap.
I own several Royals hats in all styles and colors. I have a cap from Royals Spring Training. I have caps from the 2012 All-Star Game. I have giveaway caps from the ballpark. I even have one, a gift from my brother, that's bright yellow with "Royals" written across the front in a red rock-n-roll font; if you don't look at it closely, you'd assume it said "Aerosmith," or "Macho Man Randy Savage."
But my classic white-KC-on-solid-blue cap was getting a little worse for the wear. So I decided it was time to replace it.
The one I bought, from the mall hat store, is awesome. It's the exact same kind the big leaguers wear: New Era 59-Fifty, hand-stitched, MLB authenticated, fitted size 7 1/2, and, surprisingly, made in the USA. It's a beautiful cap.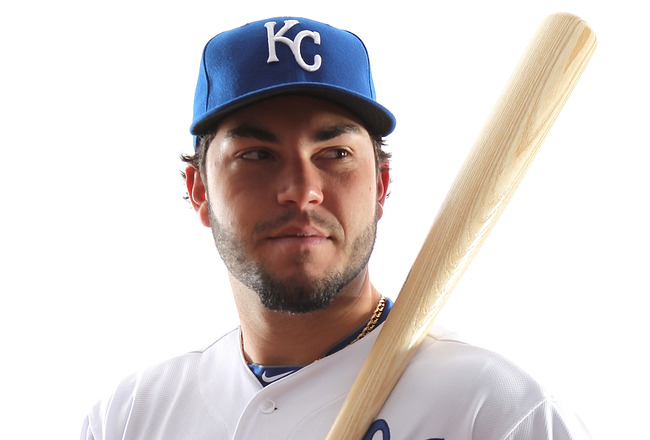 But it's not my favorite Royals cap I've ever had. That distinction belongs to a cap I wore a long, long time ago.
My family had a close family friend when I was growing up, a gentleman named Ralph Lynch, who was my dad's co-worker. I could write post after post about Ralph, who passed away a decade ago. Besides my dad and my brother, Ralph was the greatest man I ever knew. Both of my grandfathers passed away before I was born, so Ralph was like a grandpa to me.
He was a Royals fan, too. One of my earliest memories is watching the 1985 World Series from the carpet of our living room next to my big brother. My mom, dad and Ralph were seated behind us. When George Brett embraced Bret Saberhagen on the mound after the final out of Game Seven, my brother and I pounded our fists on the carpets and screamed until our throats were raw.
Not long after the '85 series, Ralph was over at our house one Saturday. He and my dad were sitting on the back deck drinking Pabst, and my brother and I were pretending to be Star Wars figures or something like that. Ralph was wearing a Royals cap that day, and for some reason he decided it had outlived its usefulness - Ralph was unsentimental, and if something needed to be replaced, by god, he replaced it. Ralph took the cap off and threw it in the trash can.
But I didn't have a Royals cap at the time. So I dug Ralph's old hat right out of the trash. And I wore it.
Every day.
For years.
That was the best cap I ever owned.